Home

About Us

Bee Removal

Honeybee Facts

We Need Bees


We are not
Exterminators
Let us Save
Those Bees!

FULLY INSURED
up to
One Million Dollars!
Busy Bee Company
Bee Removal
Glenn Gueho
New Orleans, LA
Gulfport, MS


A Beekeepers
Association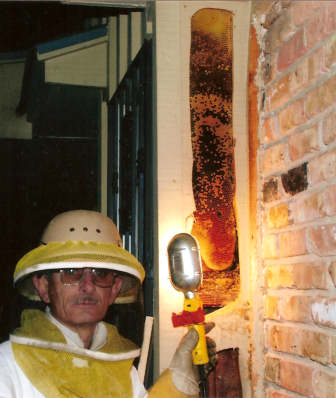 Bee Removal Service
Whether a residential or commercial property, the bee extraction is done at night. 40% of the bees in a hive are out in the field during the day, while 60%, including the queen, never leave the hive. The ones that leave are the worker bees. If we remove the bees during the day then we leave the customer with 40% of a bee colony that is very mad because we've taken their queen!

We will go out to your location and evaluate the problem, give you a free estimate and schedule a night time appointment for the removal job.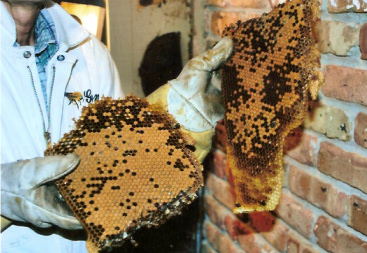 Our bee extraction specialists will open up structures (interior or exterior walls, ceilings, roofs, etc.) as needed for the live removal of the honeybees and removal of all comb, honey and eggs. We will then replace, restore and seal up area to prevent any future infestations.

---
Residential and commercial bee removal and relocation services in the
NEW ORLEANS and OUTLAYING AREAS:
Metairie, Kenner, River Ridge, St. Rose, Destrehan, La Place, Lutcher, Arabi, Chalmette
All West Bank locations:
Algiers, Gretna, Marrero, Harvey, Westwego, Bridge City, Avondale, Vacherie, Belle Chasse

We also service MISSISSIPPI GULF COAST.
Bay St. Louis, Gulfport, Biloxi, Ocean Springs, Pascagoula
Call for a free estimate.
(504) 341-6607